As a kiwi, Mt Everest has always featured in my conscience, I have been doing some research, trying to understand the dangers at the Khumbu icefall. I found the videos in this very helpful
Azimuth
National Geographic has a blog written by people who are now climbing Mount Everest. Here's Sam Elias training in the Khumbu Icefall near the Everest Base Camp: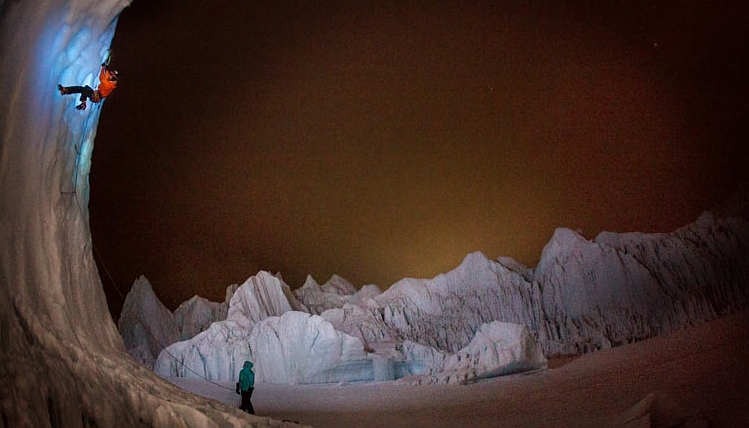 As usual, it's the Sherpas who impress me most:
Years of experience, or maybe the mountain itself, had told the Sherpas that passing through the Ballroom on this day was not a good idea, something would happen. "Big ice will fall." Panuru's words echoed in my head. "How do they know?" I wondered.

I was sitting in my tent fitting my crampons onto my boots when I heard it. I know the sound now. Before, when the loud rumbling began I instinctively thought of a giant semi barreling down a highway. But there are no vehicles here.
Also:
Every year, the route through the Khumbu is set by the "ice doctors," a small team of Sherpas who take mortal risks to navigate the…
View original post 766 more words